Is that "Special Day" upon you? The day you walk down the aisle to join hands in a lifelong commitment. Planning a wedding is one of the biggest events of your life and finding the right people to help make that day one to truly remember, is very important. Cape Cod offers an incredible wealth of experienced business' and wedding professionals that can make your wedding day a memorable success. From the perfect wedding venue to the finest wedding caterers, beautiful wedding floral arrangements, elegant wedding cakes, amazing DJ's, live music, wedding rentals and more can be found right here on the Cape!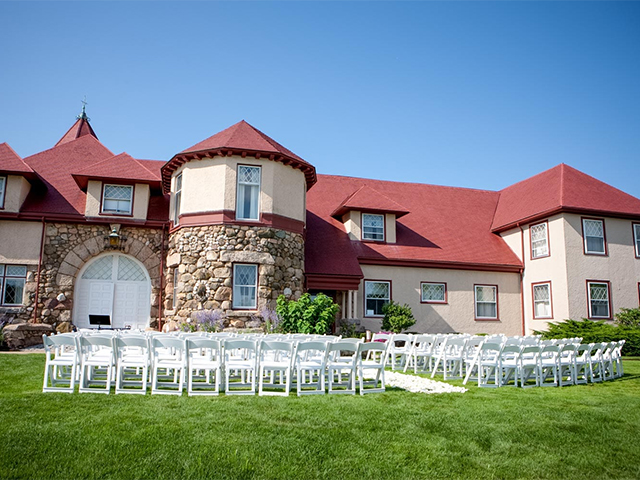 Ocean Edge Resort & Golf Club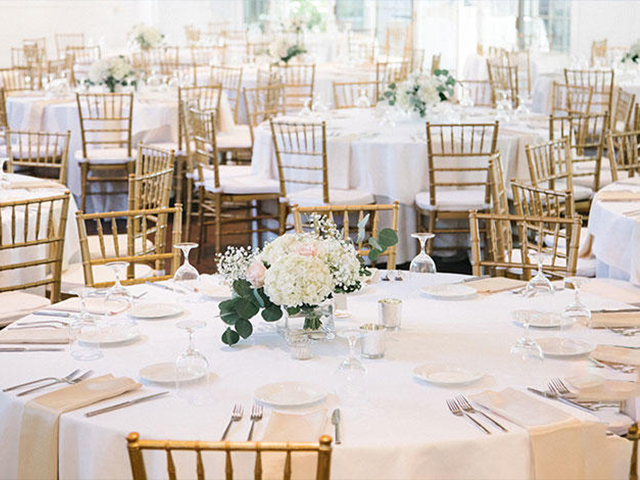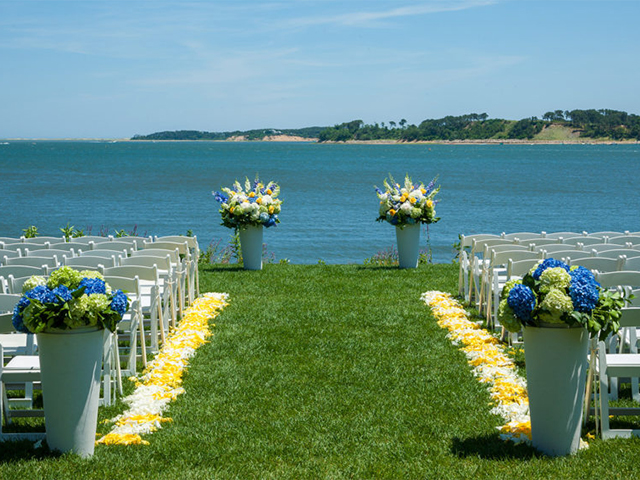 Wequassett Resort & Golf Club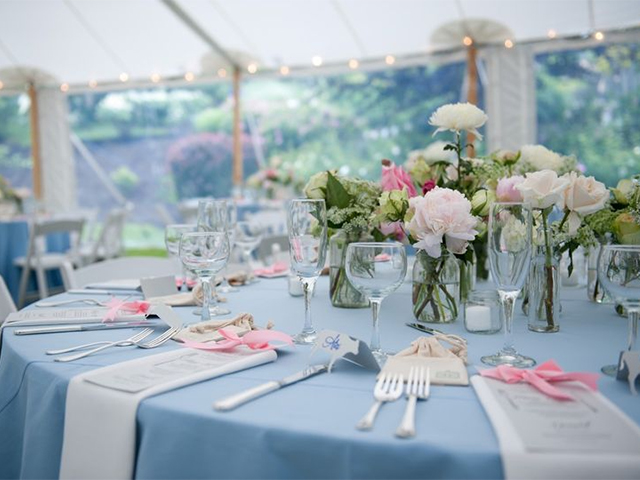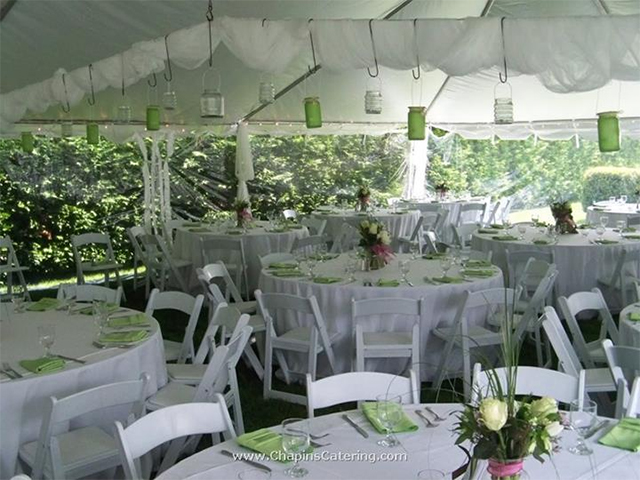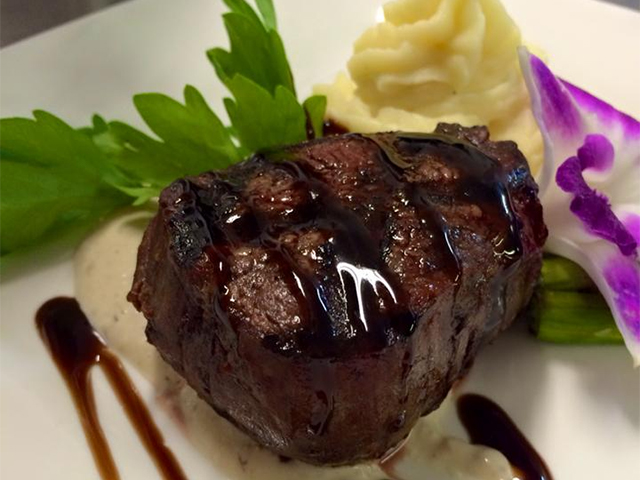 Eat Your Heart Out Catering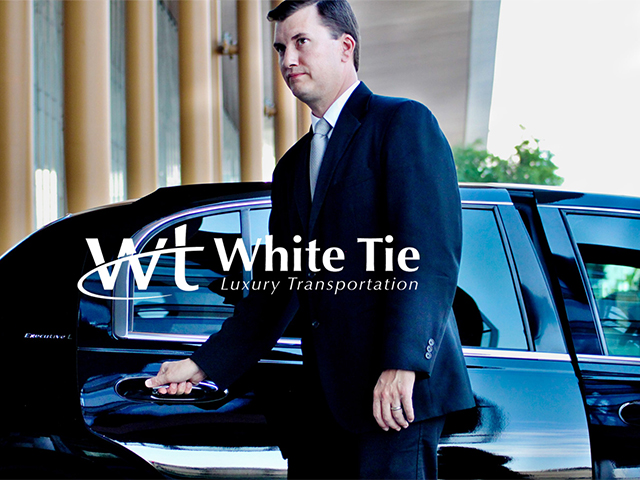 White Tie Luxury Transportation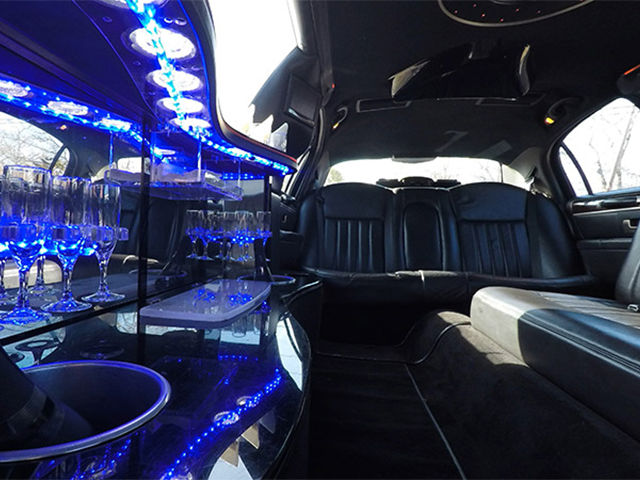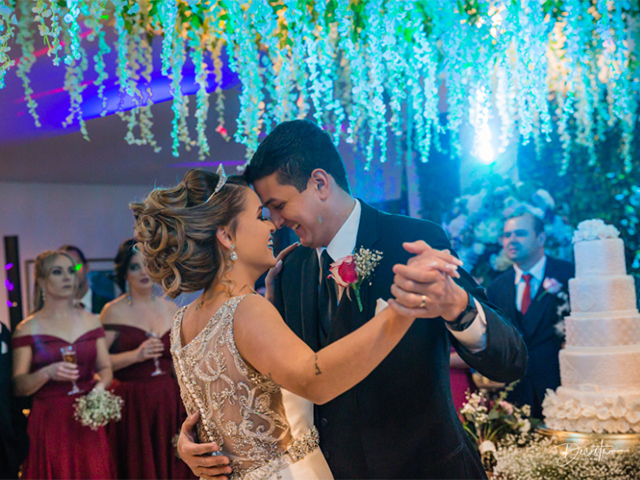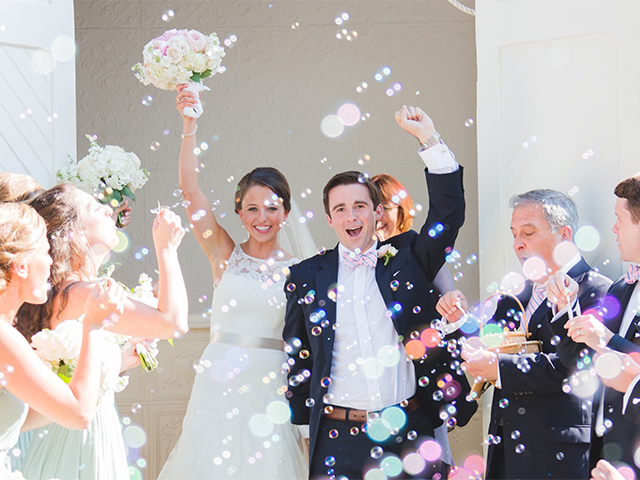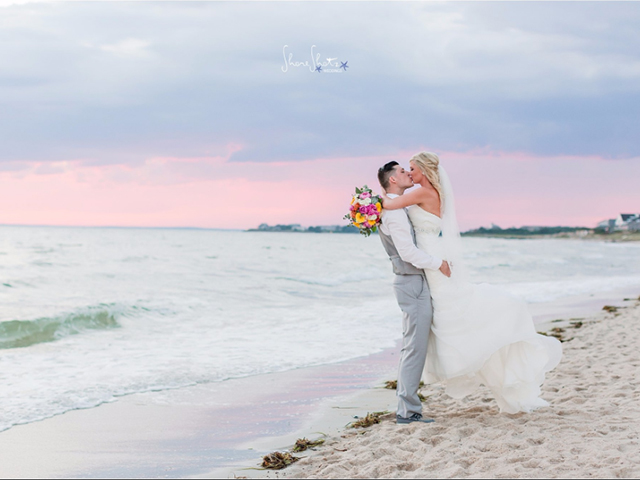 Amanda Considine Robitaille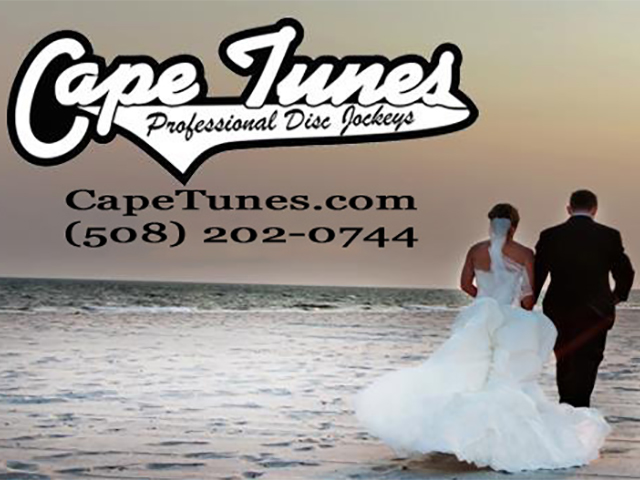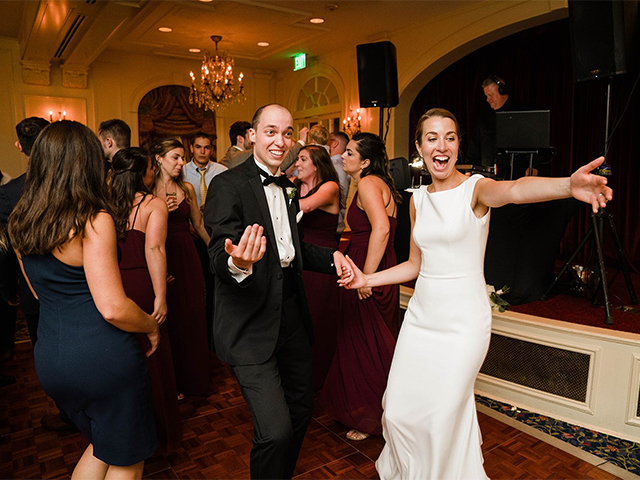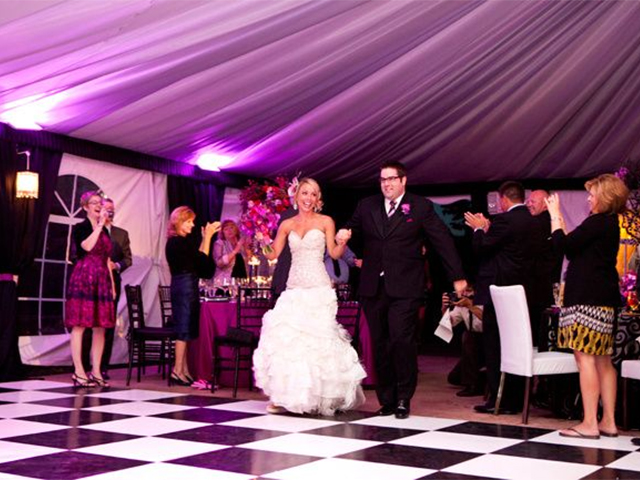 Arthur Calabro Entertainment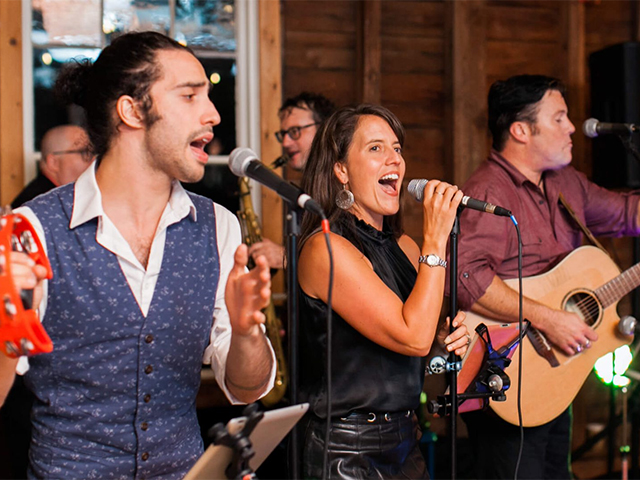 (Formerly the Joanne Cassidy Band)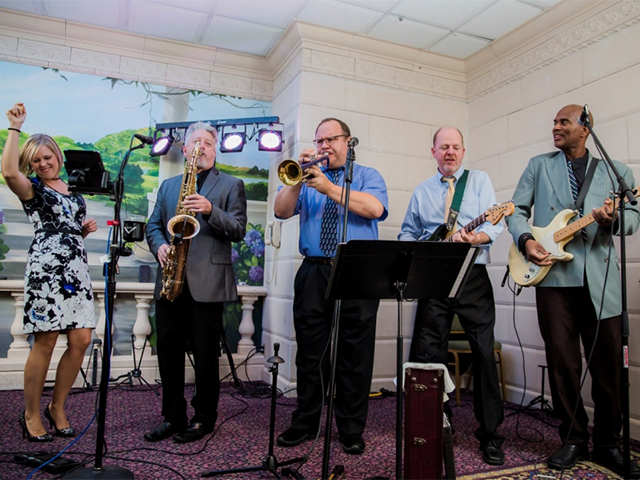 We are a very versatile band!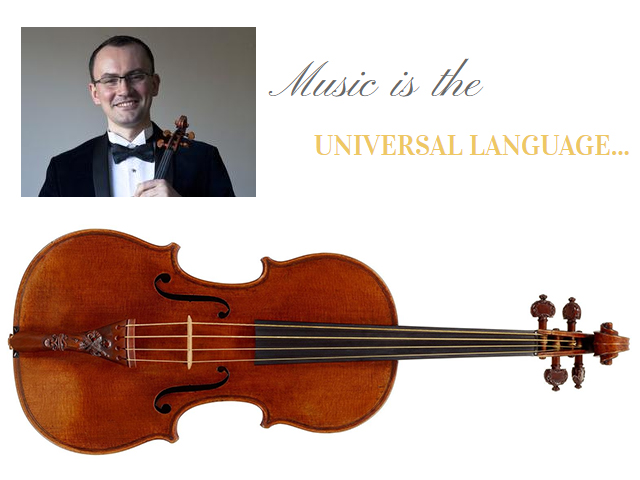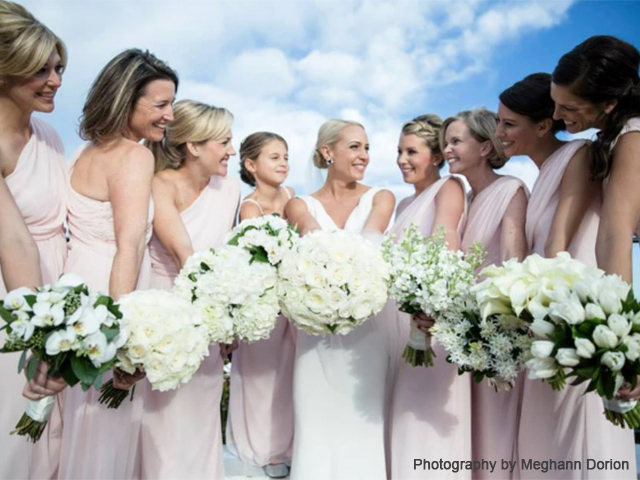 Patrice R. Milley Floral Designer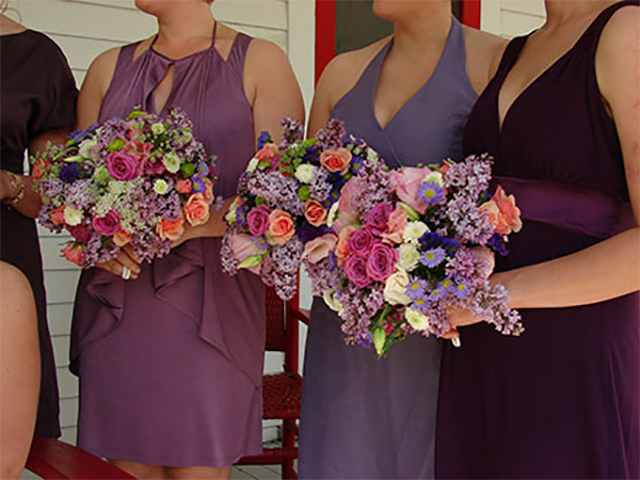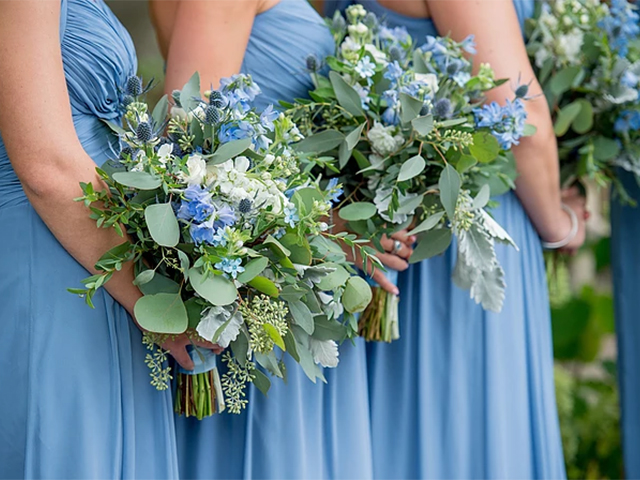 Wedding Flowers by Nichole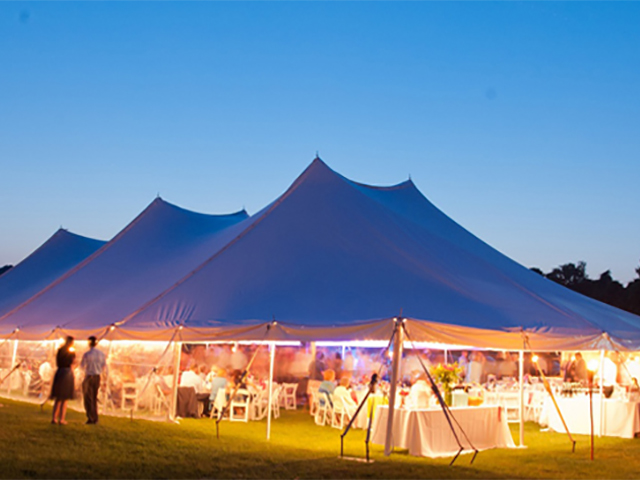 ElizaJ Portable Restrooms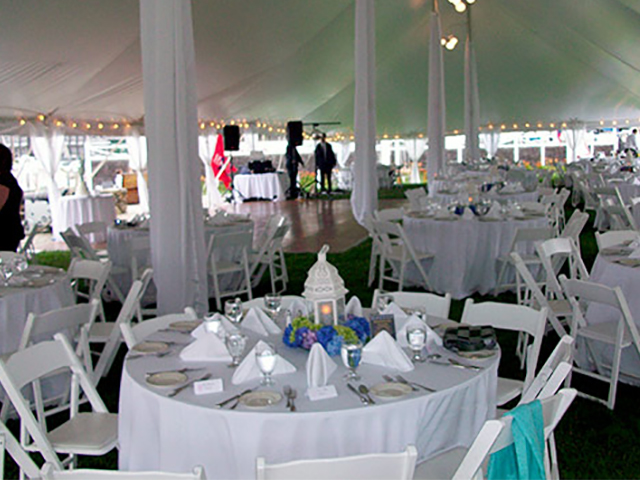 Cape Cod, Martha's Vineyard & Nantucket Weddings & Wedding Venues
2Way Entertainment
78 Fresh Pond Road
East Falmouth, MA
(508)-457-1672
Website
Cape Cod Wedding DJ
All About Flowers For Weddings
628 Main St
Mashpee, MA
(774) 836-7385
Website
Cape Cod Wedding Florists
Arthur Calabro Entertainment
Arthur Calabro
Sagamore Beach, MA
(781) 934-2030
Website
Cape Cod Wedding DJ
Belfry Inn
6 Jarves Street
Sandwich, MA
(508) 888-8550
Website
Cape Cod Wedding Venues
Bello Photography
713 Old Barnstable Road
Mashpee, MA
(508) 539-1039
Website
Cape Cod Wedding Photographers
Bridal Styles with Kristen
Mashpee Neck Road
Mashpee, MA
(412) 580-0933
Website
Cape Cod Wedding Hair & Makeup
Cape & Islands Entertainment
22 Race Lane
Sandwich, MA
(508) 274-0388
Website
Cape Cod Wedding DJ
Chef Roland's Catering
800 Falmouth Road
Mashpee, MA
(508) 539-0001
Website
Cape Cod Wedding Caterers
Christin Khan Photography
East Falmouth, MA
(617) 256-4452
Website
Cape Cod Wedding Photographers
Clambakes, Etc.
10 Jan Sebastian Drive
East Sandwich, MA
(774) 413-9191
Website
Cape Cod Wedding Caterers
Coonamessett Farm
277 Hatchville Road
East Falmouth, MA
(508) 563-2560
Website
Cape Cod Wedding Venues
Dan'l Webster Inn & Spa
149 Main St Suite #1
Sandwich, MA
(508) 888-3622
Website
Cape Cod Wedding Venues
DJRonFerrell.com
Ron Ferrell
Sagamore, MA
(781) 552-9840
Website
Cape Cod Wedding DJ
Eat Your Heart Out Catering
79R Davis Straits
Falmouth, MA
(508) 548-0250
Website
Cape Cod Wedding Caterers
Event-Experience Music Service
6 Barlows Landing Road
Pocasset, MA
(508) 345-7995
Website
Cape Cod Wedding DJ
Falmouth Museums on the Green
65 Palmer Avenue
Falmouth, MA
(508) 548-4857
Website
Cape Cod Wedding Venues
Falmouth Yacht Club
290 Clinton Avenue
Falmouth, MA
(508) 548-3865
Website
Cape Cod Wedding Venues
Flowers by Anna
Anna Holmes
North Falmouth, MA
(508) 566-3245
Website
Cape Cod Wedding Florists
Heritage Museums & Gardens
67 Grove Street
Sandwich, MA
(508) 888-3300
Website
Cape Cod Wedding Venues
Highfield Hall
58 Highfield Drive
Falmouth, MA
(508) 495-1878
Website
Cape Cod Wedding Venues
Holiday Inn Cape Cod-Falmouth
291 Jones Road
Falmouth, MA
(508) 540-2000
Website
Cape Cod Wedding Venues
J. Doyle Floral Designs
43 Ocean View Avenue
North Falmouth, MA
(508) 563-7927
Website
Cape Cod Wedding Florists
Jacqueline's Catering
5 Beaman Lane
North Falmouth, MA
(508) 564-5460
Website
Cape Cod Wedding Caterers
Kimberly Richard
3 Dukes Drive
Sandwich, MA
(508) 725-6250
Website
Cape Cod Wedding Hair & Makeup
Little Bird Beauty
24 Spring Bars Road
Falmouth, MA
(617) 968-6332
Website
Cape Cod Wedding Hair & Makeup
Mind On Photography
2 Waters Edge
East Falmouth, MA
(857) 472-1712
Website
Cape Cod Wedding Photographers
NM Photography
615 Great Neck Road South
Mashpee, MA
(207) 540-6911
Website
Cape Cod Wedding Photographers
Party Cape Cod
660 MacArthur Blvd.
Pocasset, MA
(508) 564–6900
Website
Cape Cod Wedding Rentals
Petals by the Sea
Mashpee, MA
(508) 292-5657
Website
Cape Cod Wedding Florists
Sea Crest Beach Hotel
350 Quaker Road
North Falmouth, MA
(800) 225-3110
Website
Cape Cod Wedding Venues
Shoreshotz Weddings
Amanda Considine Robitaille
Mashpee, MA
(508) 488-7868
Website
Cape Cod Wedding Photographers
South Cape Village Hair and Spa
8 Joy Street
Mashpee, MA
(508) 477-2005
Website
Cape Cod Wedding Hair & Makeup
Stephen Haines Photography
Forestdale, MA
(617) 895-7312
Website
Cape Cod Wedding Photographers
Studio 137 Salon & Spa
91 Spring Bars Road
Falmouth, MA
(508) 548-0405
Website
Cape Cod Wedding Hair & Makeup
The Brookside Club
11 Brigadoone Road
Bourne, MA
(508) 743-0705
Website
Cape Cod Wedding Venues
The Cape Club
125 Falmouth Woods Road
East Falmouth, MA
(508) 540-4005
Website
Cape Cod Wedding Venues
The Chocolate Rose
628 Main Street
Mashpee, MA
(774) 238-7020
Website
Cape Cod Wedding Cakes
The Club at New Seabury
95 Shore Drive West
Mashpee, MA
(508) 539-8322
Website
Cape Cod Wedding Venues
The Flying Bridge
220 Scranton Avenue
Falmouth, MA
(508) 548-2700
Website
Cape Cod Wedding Venues
The Navigator of Falmouth MA
55 Ashumet Road
East Falmouth, MA
(508) 563-7396
Website
Cape Cod Wedding Venues
The Pleasing Plate
Sandwich, MA
(774) 208-3077
Website
Cape Cod Wedding Caterers
The Ridge Club
70 Country Club Road
Sandwich, MA
(508) 428-6800
Website
Cape Cod Wedding Venues
The Sagamore Inn
1131 Sandwich Road
Sagamore, MA
(508) 888-9707
Website
Cape Cod Wedding Venues
Tinia Herman Photography
Buzzards Bay, MA
(508) 743-2168
Website
Cape Cod Wedding Photographers
Wedding Flowers by Nichole
5 Colonel Drive
Bourne, MA
(508) 951-1425
Website
Cape Cod Wedding Florists
White Tie Luxury Transportation
292 Teaticket Highway
East Falmouth, MA
(508) 563-9773
Website
Cape Cod Wedding Limousines
Willowbend
100 Willowbend Drive
Mashpee, MA
(508) 539-5000
Website
Cape Cod Wedding Venues
Accent Wedding Band
We are a very versatile band
Centerville, MA
(508) 280-6693
Website
Cape Cod Wedding Bands
Allegro DJ Service
498 Lincoln Road Ext.
Hyannis, MA
(508) 775-2449
Website
Cape Cod Wedding DJ
American Tent & Table
381 Old Falmouth Road
Marstons Mills, MA
(508) 420-2215
Website
Cape Cod Wedding Rentals
Bayside Tent and Table
40C Whites Path
South Yarmouth, MA
(508) 760-4025
Website
Cape Cod Wedding Rentals
Beauty By Caitlin
8 West Bay Road
Osterville, MA
(508) 776-0886
Website
Cape Cod Wedding Hair & Makeup
Cake & Islands
587 Main Street
Dennis Port, MA
(508) 258-0582
Website
Cape Cod Wedding Cakes
Cape Cod Photo Booth
South Yarmouth, MA
(508) 280-4916
Website
Cape Cod Wedding Rentals
Cape Codder Resort & Spa
1225 Iyannough Road
Suite #1
Hyannis, MA
(855) 736-0802
Website
Cape Cod Wedding Venues
Chapin's Catering
228 Lower County Road
Dennis Port, MA
(508) 384-6900
Website
Cape Cod Wedding Caterers
Corsair & Cross Rip Oceanfront Resort
41 Chase Avenue
Dennis Port, MA
(508) 398-6600
Website
Cape Cod Wedding Venues
Dan Flonta Violinist
Ceremony Music
West Barnstable, MA
(774) 413-0079
Website
Cape Cod Wedding Bands
Decadent Designs by Catherine
Osterville, MA
(781) 264-0269
Website
Cape Cod Wedding Cakes
Decastro Photo
15 Portside Drive
Hyannis, MA
(508) 280-8060
Website
Cape Cod Wedding Photographers
DJ Danny Walsh
South Dennis, MA
(508) 394-5504
Website
Cape Cod Wedding DJ
Fleeting Moments Photography
31 Wildwood Street
South Dennis, MA
(508) 470-0321
Website
Cape Cod Wedding Photographers
Floral Reactions
Marstons Mills MA
(508) 428-9989
Website
Cape Cod Wedding Florists
Four Seasons Hair Care
567 Main Street
Dennis, MA
(508) 385-9019
Website
Cape Cod Wedding Hair & Makeup
Hampton Inn & Suites Cape Cod
99 Route 28
West Yarmouth, MA
(508) 862-9010
Website
Cape Cod Wedding Venues
Jessica Muniz Photography
800 Bearses Way
Hyannis, MA
(774) 368-2918
Website
Cape Cod Wedding Photographers
Kevin Foster Photography
145 Meadow Lane
West Barnstable, MA
(508) 873-7641
Website
Cape Cod Wedding Photographers
KON Limousine Services
4075 Falmouth Road
Osterville, MA
(508) 428-5025
Website
Cape Cod Wedding Limousines
Lisa Elizabeth Images
Centerville, MA
(508) 364-7942
Website
Cape Cod Wedding Photographers
Lisa George
Marstons Mills, MA
(774) 521-3107
Website
Cape Cod Wedding Hair & Makeup
McVie Productions
Yarmouthport, MA
(508) 932-9815
Website
Cape Cod Wedding DJ
Michelle's Hair and Beauty Bridal
Mashpee, MA
(508) 572-4173
Website
Cape Cod Wedding Hair & Makeup
Michelle Kaye Photography
East Dennis, MA
(508) 364-9508
Website
Cape Cod Wedding Photographers
Old Yarmouth Inn
223 MA-6A
Yarmouth Port, MA
(508) 362-9962
Website
Cape Cod Wedding Venues
Pelham House Resort
14 Sea Street
Dennis Port, MA
(508) 398-6076
Website
Cape Cod Wedding Venues
Razzmatazz Hair Studio
70B Industry Road
Marstons Mills, MA
(508) 420-0055
Website
Cape Cod Wedding Hair & Makeup
Red Jacket Beach Resort & Spa
1 South Shore Drive
South Yarmouth, MA
(800) 227-3263
Website
Cape Cod Wedding Venues
Rhonwen Churchill Photography and Videography
Marstons Mills, MA
(508) 420-0946
Website
Cape Cod Wedding Photographers
Salon in the Mills
171 Route 149, Unit A
Marstons Mills, MA
(508) 420-9377
Website
Cape Cod Wedding Hair & Makeup
Salty Broad Studios, LLC
27 Renoir Drive
Osterville, MA
(401) 316-1173
Website
Cape Cod Wedding Photographers
Samantha Welch Makeup Artist
70 Center Street
Hyannis, MA
(508) 685-1774
Website
Cape Cod Wedding Hair & Makeup
Sarah Murray Photography
Hyannis, MA
(508) 685-2480
Website
Cape Cod Wedding Photographers
Shear Beauty Hair Salon
845 MA-28 #4
South Yarmouth, MA
(508) 394-7109
Website
Cape Cod Wedding Hair & Makeup
Stacey Kuehn Hair
525 South Street
Hyannis, MA
(646) 338-5325
Website
Cape Cod Wedding Hair & Makeup
Susan Sweeney Design
48 Cotuit Cove Road
Cotuit, MA
(508) 280-8238
Website
Cape Cod Wedding Florists
Swan River Restaurant
5 Lower County Road
Dennisport, MA
(508) 394-4466
Website
Cape Cod Wedding Venues
The Beach Club
27 Long Beach Road
Centerville, MA
(508) 775-0711
Website
Cape Cod Wedding Venues
The Borsari Gallery
524 Main Street
Dennis MA
(508) 385-3434
Website
Cape Cod Wedding Venues
The Casual Gourmet
31 Richardson Road
Centerville, MA
(508) 775-4946
Website
Cape Cod Wedding Caterers
The Dennis Inn
25 Scarsdale Road
Dennis, MA
(508) 385-6571
Website
Cape Cod Wedding Venues
The Lighthouse Inn
1 Lighthouse Inn Road
West Dennis, MA
(508) 398-2244
Website
Cape Cod Wedding Venues
The Sea View
76 Chase Avenue
Dennis Port, MA
(508) 398-0100
Website
Cape Cod Wedding Venues


The West End
20 Scudder Avenue
Hyannis, MA
(508) 775-7677
Website
Cape Cod Wedding Venues
UnderCover Tent & Party
31 American Way
South Dennis, MA
(508) 398-9000
Website
Cape Cod Wedding Rentals
West Dennis Yacht Club
259 Loring Avenue
West Dennis, MA
(508) 398-9757
Website
Cape Cod Wedding Venues
Willows Inn
17 Grazing Field Lane
Dennis, MA
(603) 234-6912
Website
Cape Cod Wedding Venues
Cape Cod Chef On Call
West Chatham, MA
(508) 896-1400
Website
Cape Cod Wedding Caterers
Cape Cod Mobile Mixers
106 Stephen Drive
Chatham MA
(508) 776-9003
Website
Cape Cod Wedding Caterers
Cape Cod Portables
3 Rayber Road
Orleans, MA
(508) 255-1419
Website
Cape Cod Wedding Rentals
Cape Cod Private Dinners
85 Capt Curtis Way
Orleans MA
(508) 246-4967
Website
Cape Cod Wedding Caterers
Cape Destinations
182 Queen Anne Road
Harwich, MA
(508) 432-3400
Website
Cape Cod Wedding Limousines
Cape Rental World
43 Finlay Road
Orleans, MA
(508) 255-7035
Website
Cape Cod Wedding Rentals
Cape Tunes Disc Jockeys
Scott Rosenthal
Brewster, MA
(508) 202-0744
Website
Cape Cod Wedding DJ
Captain Linnell House
137 Skaket Beach Road
Orleans, MA
(508) 255-3400
Website
Cape Cod Wedding Venues
Chatham Bars Inn
297 Shore Road
Chatham, MA
(800) 527-4884
Website
Cape Cod Wedding Venues
Chillingsworth
2449 Main Street
Brewster, MA
(508) 896-3640
Website
Cape Cod Wedding Venues
ElizaJ Portable Restrooms
90 Old Chatham Road
Harwich, MA
(508) 430-0037
Website
Cape Cod Wedding Rentals
Fancy Flowers By Meredith
6 Gesner Road
Orleans, MA
(508) 255-1303
Website
Cape Cod Wedding Florists
HAIR Affinity
1291 Main Street
Chatham, MA
(508) 348-1341
Website
Cape Cod Wedding Hair & Makeup
Inn on the Beach
16 Bank Street,
Harwich Port, MA
(508) 432-2900
Website
Cape Cod Wedding Venues
Oasis Salon & Day Spa
1671 Main Street
West Chatham, MA
(508) 945-5577
Website
Cape Cod Wedding Hair & Makeup
Ocean Edge Resort & Golf Club
2907 Main Street
Brewster, MA
(508) 896-9000
Website
Cape Cod Wedding Venues
Oceanside Hair and Body
33 Underpass Road
Brewster, MA
(508) 896-3222
Website
Cape Cod Wedding Hair & Makeup
Old Sea Pines Inn
2553 Main Street
Brewster, MA
(508) 896-6114
Website
Cape Cod Wedding Venues
Orleans Waterfront Inn
3 Old County Road
Orleans MA
508-255-2222
Website
Cape Cod Wedding Venues
Patrice R. Milley Floral Designer
Patrice R. Milley
Chatham, MA
(508) 945-4173
Website
Cape Cod Wedding Florists
Salon Fabulous
641 Main Street
Chatham, MA
(508) 945-7860
Website
Cape Cod Wedding Hair & Makeup
Seagrass Floral Studio
28 Ginger Plum Lane
Harwich, MA
(774) 408-8222
Website
Cape Cod Wedding Florists
Stephanie Motyka Photography
Harwich, MA
(508) 205-1999
Website
Cape Cod Wedding Photographers
Studio K Photography, Kim Reilly
50 Bridge Road
Orleans, MA
(508) 255-1934
Website
Cape Cod Wedding Photographers
Sumptuous Events and Catering
28 Main Street
Orleans, MA
(508) 255-3700
Website
Cape Cod Wedding Caterers
Tom Tuttle Elegant Weddings
56 Main Street
Orleans, MA
(508) 241-8500
Website
Cape Cod Wedding DJ
Wequassett Resort & Golf Club
2173 Route 28
Harwich, MA
(508) 505-4794
Website
Cape Cod Wedding Venues
White's Catering
12 Commerce Drive
Orleans, MA
(508) 776-8331
Website
Cape Cod Wedding Caterers
Wychmere Beach Club
23 Snow Inn Road
Harwich Port, MA
(508) 432-1000
Website
Cape Cod Wedding Venues
Chequessett Yacht and Country Club
680 Chequessett Neck Road
Wellfleet, MA
(508) 349-3704
Website
Cape Cod Wedding Venues
Cosmos Catering
43 Race Point Road
Provincetown, MA
(508) 487-9008
Website
Cape Cod Wedding Caterers
Crowne Pointe Historic Inn and Spa
82 Bradford Street
Provincetown, MA
(508) 487-6767
Website
Cape Cod Wedding Venues
Elegant Restrooms of Cape Cod
10 Kear Circle
Wellfleet, MA
(508) 349-7969
Website
Cape Cod Wedding Rentals
Four Points by Sheraton Eastham-Cape Cod
3800 State Highway
Eastham, MA
(508) 255-5000
Website
Cape Cod Wedding Venues
Harbor Hotel Provincetown
698 Commercial Street
Provincetown, MA
(508) 487-1711
Website
Cape Cod Wedding Venues
Kiss Me Cakes
82 Freedjum Road
Wellfleet, MA
(508) 349-6389
Website
Cape Cod Wedding Cakes
Mac's Parties & Provisions
4680 US-6
Eastham, MA
(508) 255-6900
Website
Cape Cod Wedding Caterers
Pilgrim House
336 Commercial Street
Provincetown, MA
(508) 487-6424
Website
Cape Cod Wedding Venues
Provincetown Inn
1 Commercial Street
Provincetown, MA
(508) 487-9500
Website
Cape Cod Wedding Venues
Ptown Parties
13 Hensche Lane
Provincetown, MA
(508) 487-6450
Website
Cape Cod Wedding Caterers
The Masthead Resort & Cottages
31-41 Commercial Street
Provincetown, MA
(508) 487-0523
Website
Cape Cod Wedding Venues
Wellfleet Preservation Hall
335 Main Street
Wellfleet, MA
(508) 349-1800
Website
Cape Cod Wedding Venues
Martha's Vineyard Weddings
Beach Plum Inn & Restaurant
50 Beach Plum Lane
Menemsha, MA
(508) 645-9454
Website
Cape Cod Wedding Venues
Blue Lane Events
Oaks Bluff, MA
(508) 687-2688
Website
Cape Cod Wedding Planners
Donaroma's
270 Upper Main Street
Edgartown, MA
(508) 627-3036
Website
Cape Cod Wedding Florists
Flowers On The Vineyard
West Tisbury, MA
(508) 693 6370
Website
Cape Cod Wedding Florists
Harbor View Hotel
8016, 131 N Water Street
Edgartown, MA
(508) 627-7000
Website
Cape Cod Wedding Venues
Kitchen Porch Catering
14 A St
Edgartown, MA
(508) 645-5000
Website
Cape Cod Wedding Caterers
Lambert's Cove Inn
90 Manaquayak Road
West Tisbury, MA
(800) 535-0272
Website
Cape Cod Wedding Venues
Little Rock Farm
3 Little Rock Way
Oak Bluffs, MA
(508) 693-5651
Website
Cape Cod Wedding Caterers
Mike Benjamin Band
135 Beach Road
Edgartown, MA
(508) 642-0439
Website
Cape Cod Wedding Bands
Mila Lowe Photography
108 Oak Lane
West Tisbury, MA
(508) 560-6312
Website
Cape Cod Wedding Photographers
Monica Panait – Makeup Artist
Edgartown, MA
(508) 560-8375
Website
Cape Cod Wedding Hair & Makeup
Morrice Florist
149 State Road
Vineyard Haven, MA
(508) 693-0392
Website
Cape Cod Wedding Florists
Premier Chef Services
258 Edgartown-Vineyard Haven Road
Edgartown, MA
(920) 737-5752
Website
Cape Cod Wedding Caterers
Seaside Celebrations
515 Edgartown Road
Vineyard Haven, MA
(508) 693-0556
Website
Cape Cod Wedding Rentals
Tea Lane Caterers
8B Clambelly Road
Chilmark, MA
(508) 645-3663
Website
Cape Cod Wedding Caterers
The Sultans
7 Deacon Vincent Way
Edgartown, MA
(508) 246-9071
Website
Cape Cod Wedding Bands
The Vine Shakers
Formerly the Joanne Cassidy Band
Edgartown, MA
(774) 549–2020
Website
Cape Cod Wedding Bands
Tilton Tents and Party Rentals
147 Edgartown Vineyard Haven Road
Vineyard Haven, MA
(508) 693-9173
Website
Cape Cod Wedding Rentals
Tim Correira Photography
11 Rock Pond Road
West Tisbury, MA
(508) 505-5909
Website
Cape Cod Wedding Photographers
Winnetu Oceanside Resort
31 Dunes Road
Edgartown, MA
(508) 310-1733
Website
Cape Cod Wedding Venues
29 Fair Bistro
29 Fair Street
Nantucket, MA
(508) 228-7800
Website
Cape Cod Wedding Venues
Becky Zadroga Photography
Nobadeer Way
Nantucket, MA
(508) 280-5819
Website
Cape Cod Wedding Photographers
Blush and Dirt
Nantucket, MA
(774) 678-9987
Website
Cape Cod Wedding Hair & Makeup
Galley Beach
54 Jefferson Avenue
Nantucket, MA
(508) 228-9641
Website
Cape Cod Wedding Venues
Millie's
326 Madaket Road
Nantucket, MA
(508) 228-8435
Website
Cape Cod Wedding Venues
Nantucket Bake Shop
17 1/2 Old South Road
Nantucket, MA
(508) 228-2797
Website
Cape Cod Wedding Cakes
Nantucket Catering Company
3 Halyard Lane
Nantucket, MA
(508) 228-6281
Website
Cape Cod Wedding Caterers
Nantucket DJ Productions
87 Hinsdale Rd
Nantucket, MA
(508) 901-9818
Website
Cape Cod Wedding DJ
Nantucket Dreamland
17 South Water Street
Nantucket, MA
(508) 332-4822
Website
Cape Cod Wedding Venues
Nantucket's On Island Chefs
12 Marble Way
Nantucket, MA
(610)-457-8802
Website
Cape Cod Wedding Caterers
Runaway Bride Nantucket
Jonathan Nimerfroh
Nantucket, MA
(508) 901-3025
Website
Cape Cod Wedding Photographers
Sandbar at Jetties Beach
4 Bathing Beach Road
Nantucket, MA
(508) 228-2279
Website
Cape Cod Wedding Venues
The Nantucket Hotel & Resort
77 Easton Street
Nantucket, MA
(508) 228-4747
Website
Cape Cod Wedding Venues
The Summer House
17 Ocean Avenue
Nantucket, MA
(508) 257-4577
Website
Cape Cod Wedding Venues
The Westmoor Club
10 Westmoor Lane
Nantucket, MA
508-228-9494
Website
Cape Cod Wedding Venues
White Elephant Hotel
50 Easton Street
Nantucket, MA
(508) 228-2500
Website
Cape Cod Wedding Venues
Zofia & Co. Photography
73 Goldfinch Drive
Nantucket, MA
(508) 221-4693
Website
Cape Cod Wedding Photographers