Antiques, Art & Collectibles
Cape Cod is truly an antique and art collectors paradise. We are proud to be the center of some of the finest Dealers of Antiques, Art and Collectibles in the country and home of the Cape Cod Antique Dealers Association – CCADA Web Site. From antique furniture dating back centuries, to elegant, yet old tableware, as well as art, estate jewelry, coins and more, antiquing on Cape Cod is a step back in history. Many dealers have their shops located within quaint old homes along our beautiful coast, so come and join us on a journey that can only be found while antiquing on the Cape.
Travel the seashore as you spend a relaxing day antiquing on cape cod, while enjoying all the history and beauty the cape has to offer. From the Cape Cod Canal to the outer shores of Provincetown and from Hyannis to Orleans, the Cape Cod antique and art dealers welcome you to their home …Cape Cod, Massachusetts.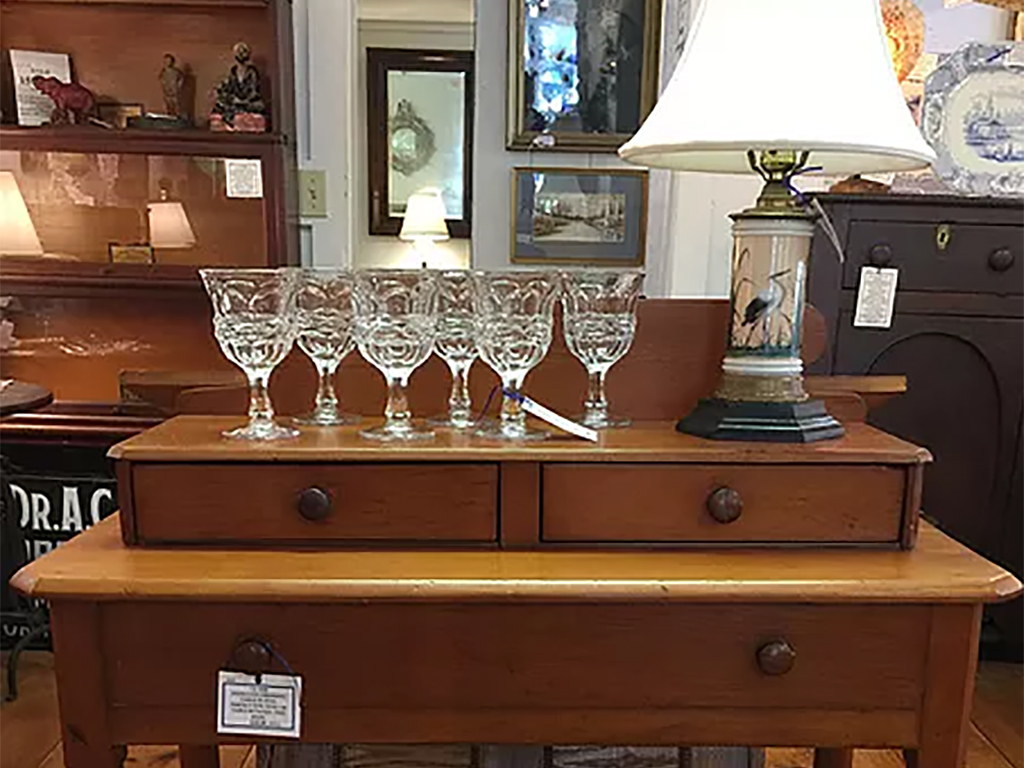 Antiquing & Art On Cape Cod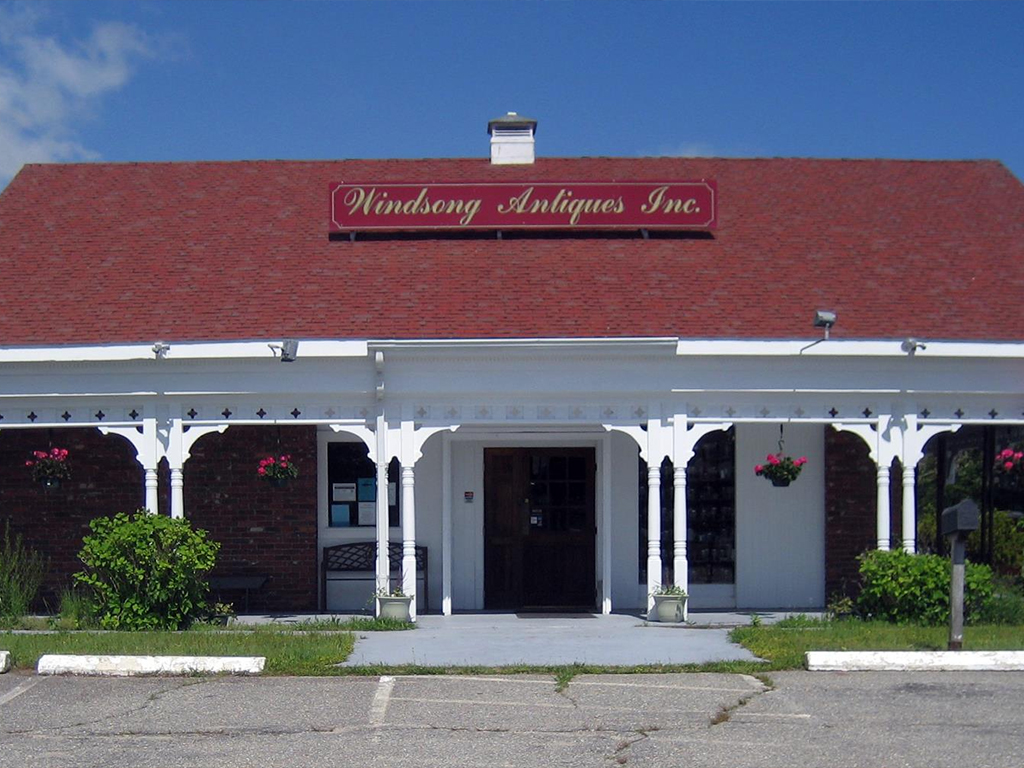 Antiquing & Art On Cape Cod
Open Thursday-Sunday 10AM-4PM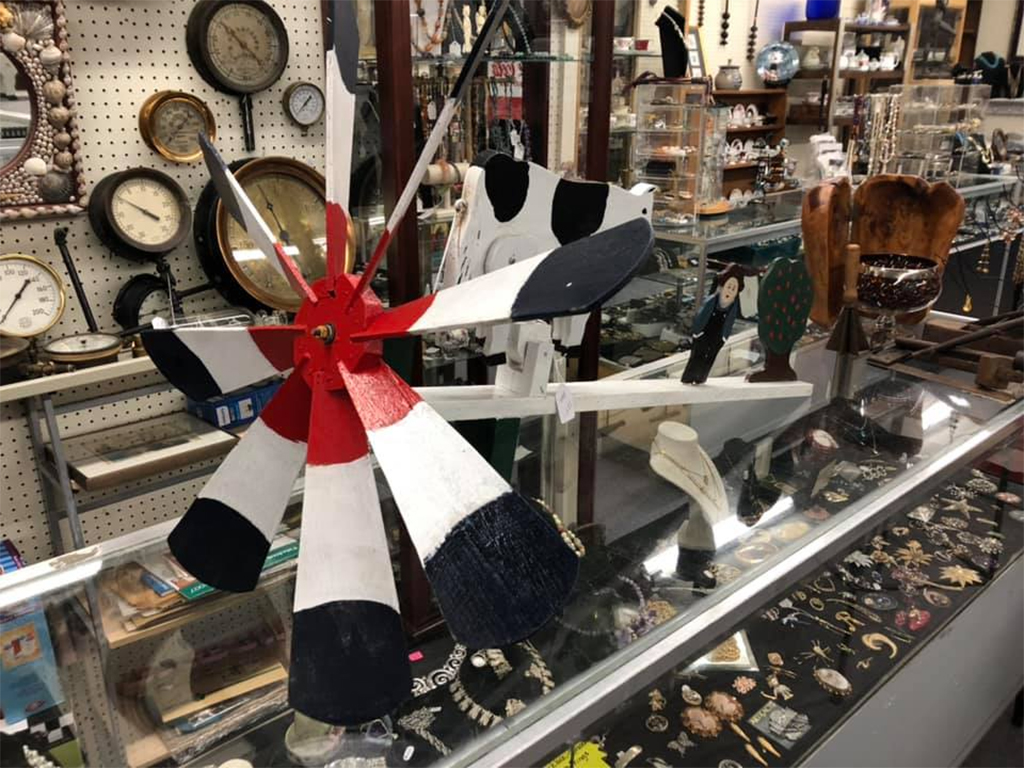 Buzzards Bay Antique Center
Antiquing & Art On Cape Cod
Antiques, Art & Collectibles On Cape Cod By Region
Blast From The Past
315 Main Street
Falmouth, MA
(508) 548-1918
Website
Antiques/Art/Collectibles
Brian Cullity American Antiques
18 Pleasant Street
Sagamore, MA
(508) 888-8409
Website
Antiques/Art/Collectibles
Buzzards Bay Antique Center
61 Main Street
Buzzards Bay, MA
(774) 302-4065
Website
Antiques/Art/Collectibles
Design by Consign
157 Main Street
Sandwich, MA
(508) 888-1877
Website
Antiques/Art/Collectibles
Falmouth Stamp & Coin
11 Town Hall Square
Falmouth, MA
(508) 548-7075
Website
Antiques/Art/Collectibles
Historical Antiques & Coins
152 MA-6A
Sandwich, MA
(508) 888-1888
Website
Antiques/Art/Collectibles
Paul Madden Antiques
146 Main Street
Sandwich, MA
(508) 888-6434
Website
Antiques/Art/Collectibles
Sandwich Antiques Center
131 Route 6A
Sandwich, MA
(508) 833-3600
Website
Antiques/Art/Collectibles
Sandwich Auction and Estate Services
15 Tupper Road
Sandwich, MA
(508) 888-1926
Website
Antiques/Art/Collectibles
Ship & Shore
165 Cranberry Hwy
Sagamore, MA
(508) 888-9545
Website
Antiques/Art/Collectibles
The Silver Lady Antiques
11 Market Street
Mashpee, MA
(781) 367-5367
Website
Antiques/Art/Collectibles
Antiques Center of Cape Cod
243 Route 6A
Dennis, MA
(508) 385-6400
Website
Antiques/Art/Collectibles
Antiques Center of Yarmouth
325 MA-28
West Yarmouth, MA
(508) 771-3327
Website
Antiques/Art/Collectibles
Edythe & Co.
805 Main Street
Osterville, MA
(508) 420-2400
Website
Antiques/Art/Collectibles
Sow's Ear Antique Company
4698 Falmouth Road
Cotuit MA
(508) 428-4931
Website
Antiques/Art/Collectibles
West Dennis Antiques
259 Main Street
West Dennis, MA
(508) 394-5258
Website
Antiques/Art/Collectibles
Harwich Antiques Center
10 Route 28
West Harwich, MA
(508) 432-4220
Website
Antiques/Art/Collectibles
Khan Fine Antiques and Works of Art
582 Main Street
Chatham, MA
(508) 945-6450
Website
Antiques/Art/Collectibles
Maps of Antiquity
1409 Main Street
Chatham, MA
(508) 945-1660
Website
Antiques/Art/Collectibles
Mews At Brewster Antiques
2926 Main Street
Brewster, MA
(508) 896-4887
Website
Antiques/Art/Collectibles
Wayne's Antiques
1589 Main Street
Brewster, MA
(508) 896-0299
Website
Antiques/Art/Collectibles
Windsong Antiques
346 Route 28
Harwich Port, MA
(508) 432-1797
Website
Antiques/Art/Collectibles
Wisteria Antiques
1199 Main Street
Brewster, MA
(508) 896-8650
Website
Antiques/Art/Collectibles
Buddha & Beads
2390 State Hwy
Eastham, MA
(774) 207-0105
Website
Antiques/Art/Collectibles
Rustored Salvage
2393 US-6
Wellfleet, MA
(508) 330-3715
Website
Antiques/Art/Collectibles
Scott Dinsmore Antiques
179 Commercial Street
Provincetown, MA
(508) 487-2236
Website
Antiques/Art/Collectibles
The Farmhouse Antiques, Etc.
20 Village Lane
Wellfleet, MA
(508) 349-1708
Website
Antiques/Art/Collectibles
Martha's Vineyard Antiquing
Able to Cane Antiques
96 State Road
West Tisbury, MA
(508) 560-2321
Website
Antiques/Art/Collectibles
Granary Gallery
636 Old County Road
West Tisbury, MA
(508)693-0455
Website
Antiques/Art/Collectibles
Past & Presents
37 Main Street
Edgartown, MA
(508) 627-3992
Website
Antiques/Art/Collectibles
Rush & Fisher, Inc.
89 Peases Point Way
Edgartown, MA
(508) 627-4656
Website
Antiques/Art/Collectibles
Tuckernuck Antiques
79 Tuckernuck Avenue
Oak Bluffs, MA
(508) 299-3150
Website
Antiques/Art/Collectibles
ACKtiques
31 North Centre Street
Nantucket, MA
(508) 901-5315
Website
Antiques/Art/Collectibles

Antiques Depot
2 South Beach Street
Nantucket, MA
(508) 228-1287
Website
Antiques/Art/Collectibles
Janice Aldridge, Inc.
6 Coffin Street
Nantucket, MA
(508) 228-6673
Website
Antiques/Art/Collectibles
John Rugge Antiques Shop
5 India Street
Nantucket, MA
(508) 325-7920
Website
Antiques/Art/Collectibles
Lynda Willauer Antiques
2 India Street
Nantucket, MA
(508) 228-3631
Website
Antiques/Art/Collectibles
Nina Hellman Marine Antiques
21 Sherburne Commons
Nantucket, MA
(508) 228-3857
Website
Antiques/Art/Collectibles
Sylvia Antiques
15 Main Street
Nantucket, MA
(508) 228-0960
Website
Antiques/Art/Collectibles
Tonkin of Nantucket
7 Teasdale Circle
Nantucket, MA
(508) 228-9697
Website
Antiques/Art/Collectibles