Cape Cod Farmers' Markets & Farm Stands On Cape Cod
Local Farmers' Markets and Roadside Farm Stands are a great way to support local growers while enjoying fresh, delicious fruits, vegetables, honey, baked goods and more! There is no better way to meet local Cape Cod farmers, while helping support their hard work and effort. Imagine fruits and vegetables picked in the fields just a few short hours before it is presented to you for purchase. In addition, you will find many Farm Stands through Cape Cod & The Islands, offering delicious fruits and vegetables grown locally and often entirely on their own farm.
FYI, there are many local Farm-To-Table Restaurants that play an important part in supporting our local farmers. May we suggest giving considering to one of these great Cape Cod restaurants, when dining out.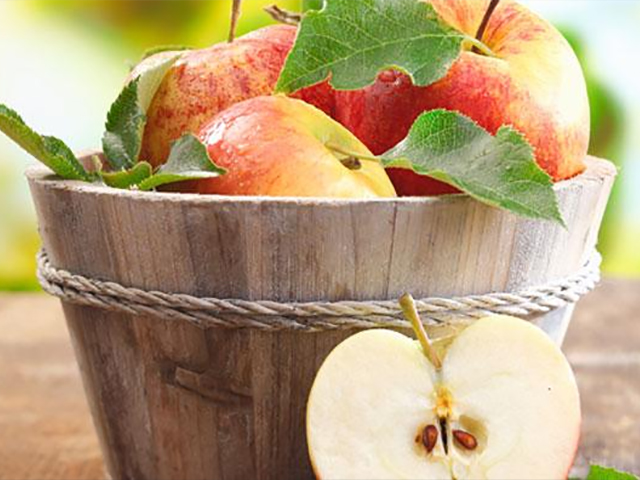 Open Tuesdays (9AM-1PM)
June Through October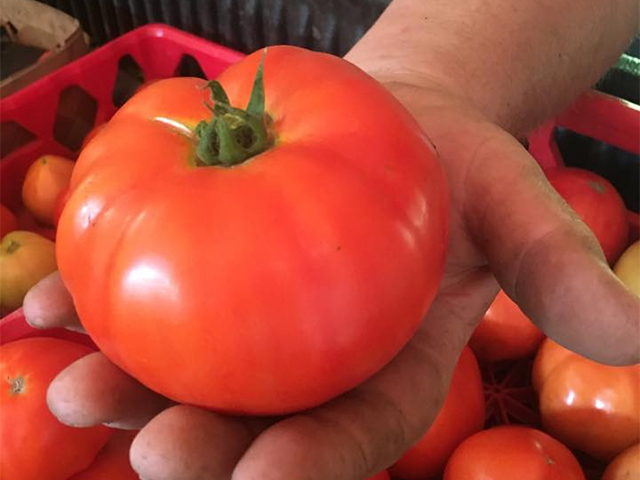 Open Thursdays (3PM-6PM)
June Through October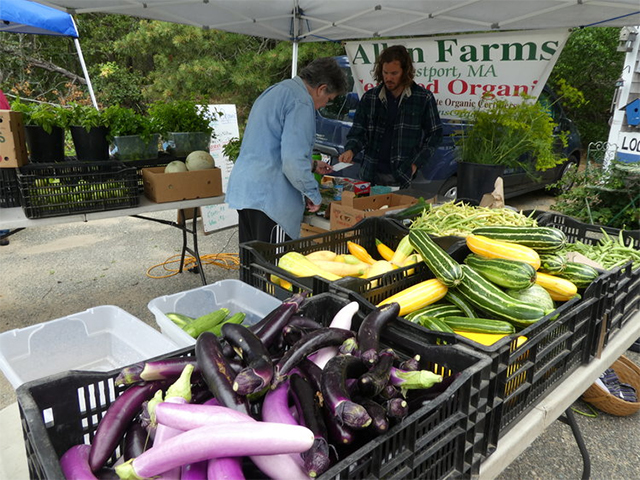 Open Tuesdays
3:00PM-6:30PM
Farmers' Markets & Farm Stands On Cape Cod By Region
Bogside Farm
1009 County Road
Cataumet, MA
(508) 563-2386
Open Daily (10AM-6PM)
June Through September
Website
Farm Stand
The Sunny Farm
809 Sandwich Road
East Falmouth, MA
(508) 648-0740
(Open Seasonal)
Website
Farm Stand
Falmouth Farmers Market
Marina Park,
Falmouth Harbor
180 Scranton Ave.
Falmouth, MA
(508) 524-1317
Open Thursdays (Noon-6PM)
May Through October
Website
Farmers' Market
Mashpee Commons Farmers Market
Corner Of Fountain & Market Streets
180 Scranton Ave.
Mashpee, MA
Open Sundays (10AM-2PM)
June Through October
Website
Farmers' Market
Sprout Farm
97 Quinaquisset Avenue
Mashpee, MA
(774) 392-3168
Open Daily 9AM-5PM
Website
Farm Stand
Burgess Farm
75 Stowe Road
Sandwich, MA
(508) 428-2571
(Open Seasonal)
Website
Farm Stand
Crow Farm
192 Old King's Hwy.
Sandwich, MA
(508) 888-0690
Open Daily
Monday-Saturday: 9AM To 5PM
Sunday: 10AM To 5PM
Website
Farm Stand
Sandwich Farmers Market
Village Green
6 Coast Guard Road
Sandwich, MA
(339) 227-0686
Open Tuesdays (9AM-1PM)
June Through October
Website
Farmers' Market
Cape Cod Organic Farm
3675 Main Street
Barnstable, MA
(508) 362-3573
(Open Seasonal)
Visit Website For Hours
Website
Farm Stand
Cape Abilities Farm
458 Main Street, Route 6A
Dennis, MA
(508) 778-5040
(Open Seasonal)
Monday-Friday: 10AM To 6PM
Saturday & Sunday: 10AM To 5PM
Website
Farm Stand
Farmers' Market at Cape Cod Beer
Cape Cod Beer
1336 Phinney's Lane
Hyannis, MA
(508) 524-1317
Open Fridays (3PM-6PM)
May Through September
Website
Farmers' Market
Osterville Farmers Market
Osterville Historical Museum
155 West Bay Road
Osterville, MA
(508) 428-5861
Open Fridays (9AM-1PM)
June Through September
Website
Farmers' Market
S. Yarmouth/Bass River Farmers Market
311 Old Main Street
South Yarmouth, MA
Open Thursdays & Fridays (9AM-1:30PM)
June Through September
Website
Farmers' Market
Bon Terra Nursery
411 Satucket Road
Brewster, MA
(508) 237-4297
(Open Seasonal)
Please Call First
Website
Farm Stand
Brewster Farmers Market
51 Drummer Boy Road
Brewster, MA
(774) 722-9105
Open Sundays (9AM-1PM)
June Through September
Website
Farmers' Market
Chatham Farmers Market
1652 Main Street
Chatham, MA
(508) 247-7268
Open Tuesdays (3PM-6PM)
May Through October
Website
Farmers' Market
Dry Swamp Bog Farm
22 Great Oak Road
East Orleans, MA
(508) 728-5085
Open April Through Christmas
Website
Farm Stand
Harwich Farmers' Market
80 Parallel Street, Rt. 39
Harwich, MA
(508) 432-8089
Open Thursdays (3PM-6PM)
June Through October
Website
Farmers' Market
Orleans Farmers Market
21 Old Colony Way
Orleans, MA
(508) 237-9492
Open Saturdays (8AM-Noon)
May Through November
Website
Farmers' Market
Provincetown Farmers Market
Next To Town Hall
Commercial Street & Ryder Street
Provincetown, MA
(508) 247-7268
Open Saturdays (9AM-3PM)
May Through November
Website
Farmers' Market
Hillside Farms
300 Route 6
Truro, MA
(774) 538-7153
Open Daily
May Through October
Website
Farm Stand
Truro Farmers Market
Veteran's Field
7 Truro Center Road
Truro, MA
Open Mondays (8AM-Noon)
June Through August
Website
Farmers' Market
Wellfleet Farmers Market
In The Grove At The
First Congregational Church
200 Main Street
Wellfleet, MA
Open Wednesdays (8AM-Noon)
May Through October
Website
Farmers' Market
Katama Farm
14 Aero Avenue
Edgartown, MA
(508) 627-7007
Open Daily (9AM-4PM)
June Through September
Website
Farm Stand
Norton Farm
223 Edgartown Road
Oak Bluffs, MA
(508) 696-5989
Open Daily (9AM-6PM)
June Through October
Website
Farm Stand
Nip N Tuck Farm
39 Davis Look Road
West Tisbury, MA
(508) 693-1449
(Open Seasonal)
Website
Farm Stand
Stoney Hill Farm
196 Stoney Hill Road
West Tisbury, MA
(508) 696-9486
(Open Seasonal)
Website
Farm Stand
West Tisbury Farmers Market
Grange Hall
461 State Road
West Tisbury, MA
Open Wednesdays (9AM-Noon)
June Through August
Open Saturdays (9AM-Noon)
June Through October
Website
Farmers' Market
Bartlett's Farm & Greenhouses
33 Bartlett Farm Road
Nantucket, MA
(508) 228-9403
Open Daily 8AM-6PM
Website
Farm Stand
Moors End Farm
40 Polpis Road
Nantucket, MA
(508) 228-2674
(Open Seasonal)
Website
Farm Stand
Nantucket Com. Farm Farmers Market
168 Hummock Pond Road
Nantucket, MA
(508) 228-3399
Open Wednesdays (3:30PM-6:30PM)
July & August
Website
Farmers' Market
Nantucket Farmers Market
Upper Cambridge St. & North Union St.
Nantucket, MA
(508) 228-9403
Open Saturdays (9AM-1:00PM)
June Through October
Website
Farmers' Market