Cape Cod Camping & RV Parks
Cape Cod Campgrounds and RV Parks can be found throughout Cape Cod, Martha's Vineyard and Nantucket. From private campgrounds to camping in a state park, you will find campgrounds and RV parks with a variety of amenities, including camping along the ocean.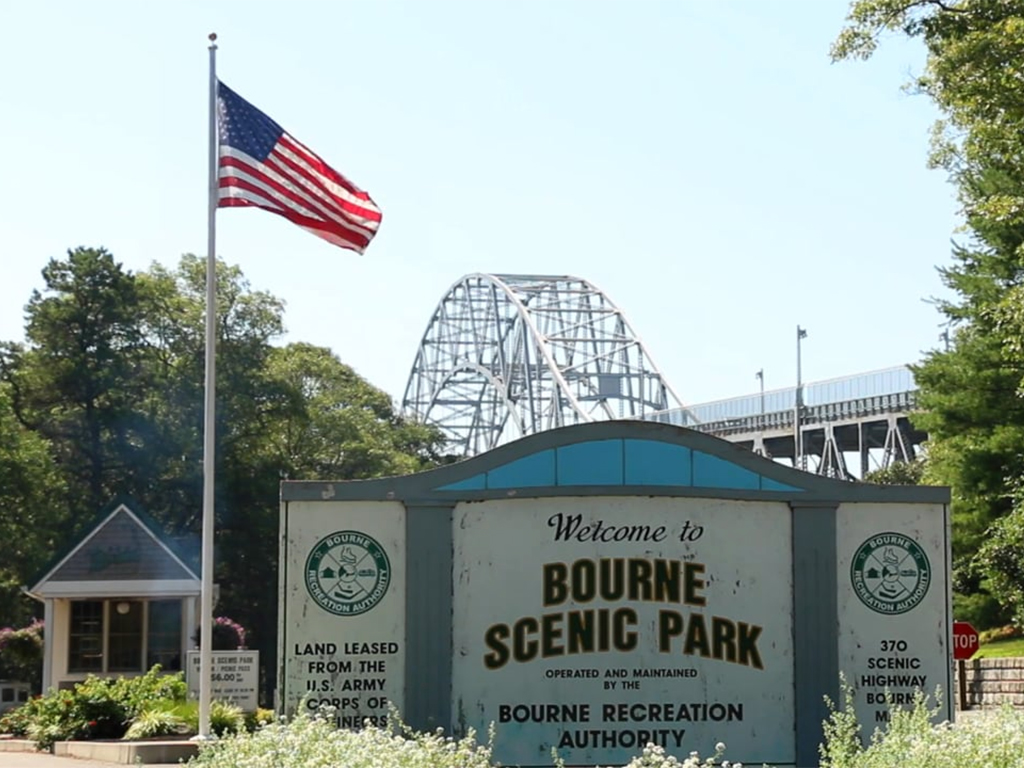 Upper Cape Cod Camping & RV Park
370 Scenic Highway
Bourne, MA
(508) 759-7873
The Bourne Scenic Park is a family camping area located along the banks of the Cape Cod Canal. With breathtaking views and miles of bike trails it is an excellent place to realize your Cape Cod vacation. Amenities include: Cable TV, Dump Station/Honey Wagon, Clean Restrooms, 24-Hour Security, Camp Store, 50 Amp Electric & Water Hook-ups, Tenting Area, Hot Showers, Internet Access, Firewood & Propane and Swimming Pools.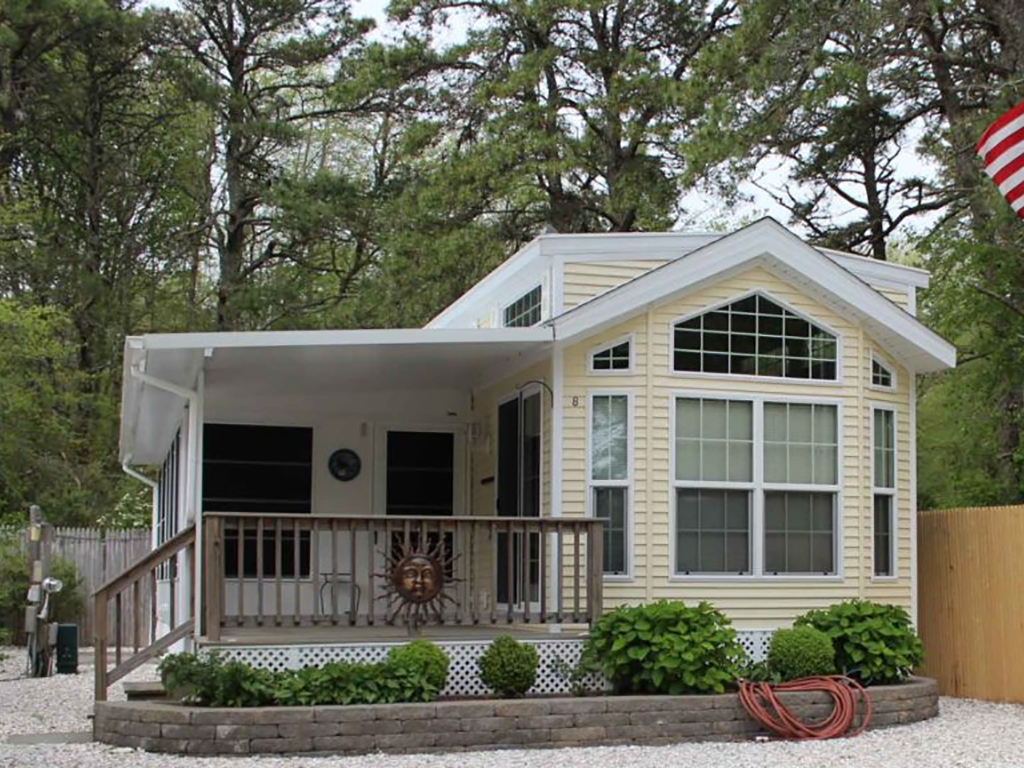 Mid Cape Cod Camping & RV Park
184 Old Wharf Road
Dennis Port, MA
(508) 398-2811
Campers Haven, with its own private swimming beach on the Nantucket Sound. When not in the water, guests enjoy basketball and billiards. We also have an on-site store and for kids, our grounds feature a a playground and miniature golf course. Campers Haven is a gated RV resort and features over 270 full sites with cable TV access, private picnic tables and charcoal grills. We also have sites for ten campers and two rental houses.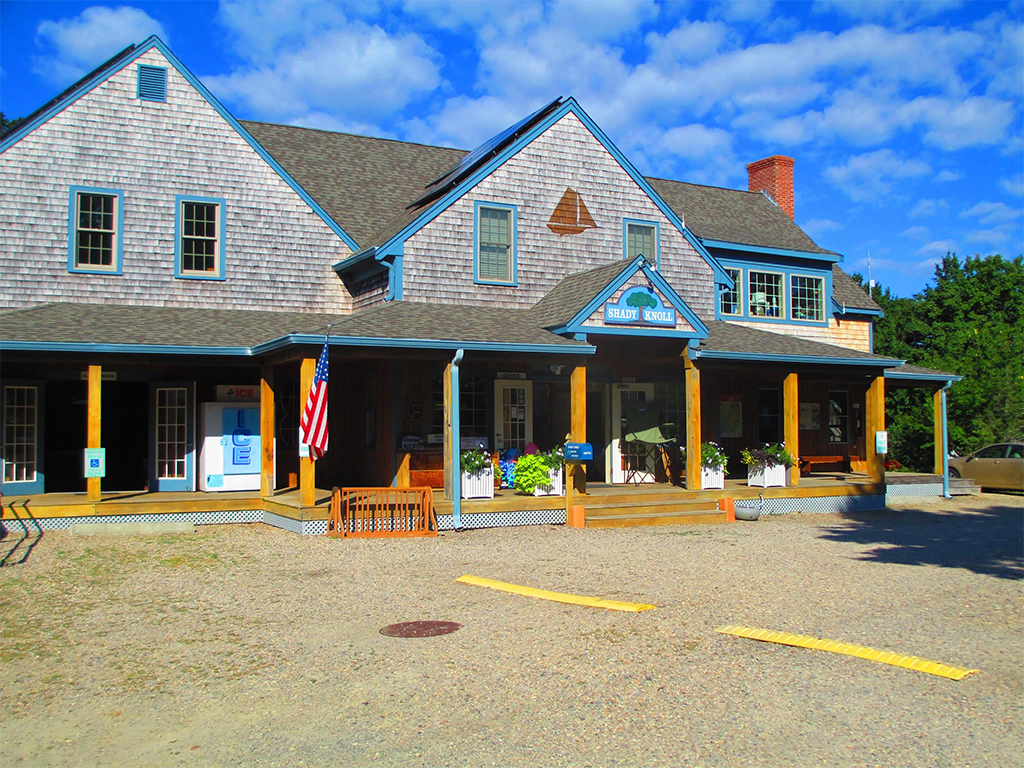 Lower Cape Cod Camping & RV Park
1709 Main Street
Brewster, MA
(508) 896-3773
The campground's amenities include shady hookup and no-hookup campsites, most campsites with Cable TV, clean modern restrooms, free private hot showers, free Wi-Fi, a laundry and a playground. Additionally, our beautiful lodge features a camp store and game room. Campfires are permitted until 11:00 PM, so bring along the marshmallows! Shady Knoll Campground accommodates tents, pop-ups and RV's up to 38 feet.
Camping On Cape Cod By Region
Bourne, MA
Bay View Campground
260 MacArthur Blvd. (Route 28)
Bourne, MA
(508) 759-7610
Season: May – October
Pets: Yes
Fires: Yes
Region: Upper Cape Cod
RV, Pop Up and Tent Camping
Website
Bourne Scenic Parkway
370 Scenic Highway
Bourne, MA
(508) 759-7873
Season: April – October
Pets: Yes
Fires: Yes
Region: Upper Cape Cod
RV, Pop Up, Cabins and Tent Camping
Website
East Falmouth, MA
Cape Cod Camp Resort
176 Thomas Landers Road
East Falmouth, MA
(508) 548-1458
Season: May – October
Pets: Yes
Fires: Yes
Region: Upper Cape Cod
RV, Pop Up, Cabins and Tent Camping
Website
Falmouth, MA
Sippewissett Campground
836 Palmer Avenue
Falmouth, MA
(508) 548-2542
Season: May – October
Pets: Inquire
Fires: Yes
Region: Upper Cape Cod
RV, Pop Up, Cabins and Tent Camping
Website
Sandwich, MA
Dunroamin' Trailer Park
5 John Ewer Road
Sandwich, MA
(508) 477-0541
Season: April – October
Pets: yes
Fires: No
Region: Upper Cape Cod
RV Camping
Website
Lawrence Pond Village
45 Great Hill Road
Sandwich, MA
(508) 428-6225
Season: May – October
Pets: Yes
Fires: No
Region: Upper Cape Cod
RV and Cabins
Website
Dennis Port, MA
Campers Haven RV Resort
184 Old Wharf Road
Dennis Port, MA
(508) 398-2811
Season: May – September
Pets: Yes
Fires: Yes
Region: Mid Cape Cod
RV, Pop Up, Cottage and Tent Camping
Website
Brewster, MA
Shady Knoll Campground
1709 Main Street
Brewster, MA
(508) 896-3773
Season: May – October
Pets: Yes
Fires: Yes
Region: Lower Cape Cod
RV, Pop Up and Tent Camping
Website
Sweetwater Farms Family Campground
676 Harwich Road
Brewster, MA
(508) 896-3773
Season: April – October
Pets: Yes
Fires: Yes
Region: Lower Cape Cod
RV, Pop Up and Tent Camping
Website
Eastham, MA
Atlantic Oaks RV Park
3700 State Highway 6
Eastham, MA
(508) 255-1437
Season: May – October
Pets: Yes
Fires: Yes
Region: Outer Cape Cod
RV, Pop Up and Tent Camping
Website
North Truro, MA
North of Highland Camping Area
52 Head Of The Meadow Road
North Truro, MA
(508) 487-1191
Season: May – September
Pets: No
Fires: No
Region: Outer Cape Cod
RV, Pop Up, Cabins and Tent Camping
Website
North Truro Campground
46 Highland Road
North Truro, MA
(508) 487-1847
Season: May – September
Pets: Yes
Fires: Yes
Region: Outer Cape Cod
RV, Pop Up, Cabins and Tent Camping
Website
Provincetown, MA
Dunes'Edge Campground
386 Route 6
Provincetown, MA
(508) 487-9815
Season: May – September
Pets: Yes
Fires: No
Region: Outer Cape Cod
RV, Pop Up and Tent Camping
Website
Wellfleet, MA
Maurice's Campground
80 Route 6, #1
Wellfleet, MA
(508) 349-2029
Season: May – October
Pets: No
Fires: No
Region: Outer Cape Cod
RV, Pop Up, Cabins and Tent Camping
Website
Martha's Vineyard Camping
Vineyard Haven, MA
Martha's Vineyard Family Campground
569 Edgartown Road
Vineyard Haven, MA
(508) 693-3772
Season: May – October
Pets: No
Fires: yes
Region: Martha's Vineyard
RV, Pop Up, Cabins and Tent Cabins
Website