Pamper Yourself On Cape Cod, Cape Cod Spas & Massage
One of the best ways to relax, unwind and care for yourself is taking the time to experience the benefits of a massage or facial when vacationing on the Cape. Whether it's a couples massage, hot stone massage, facial or just some time by yourself, Cape Cod has it all and more. Melt away stress, reduce pain and best of all relax and enjoy your vacation while being pampered.  Enjoy an Aromatherapy Massage, Couples Massage, Swedish Massage, Deep Tissue Massage, Foot Massage, Hot Stone Massage, Anti-Stress Back Massage, Thai Herbal Massage, Head Massage and Scalp Treatment, Shiatsu Massage, and more!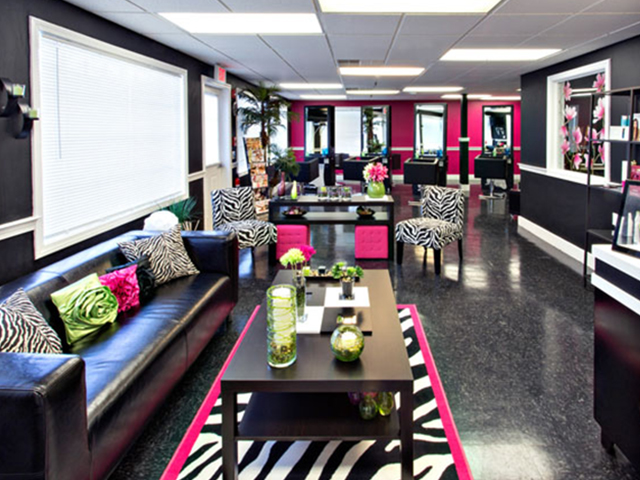 Brazilian Touch Salon and Day Spa
Massage, Facials, Body Treatments, Nails,
Hair, Waxing, Makeup, Bridal …And More!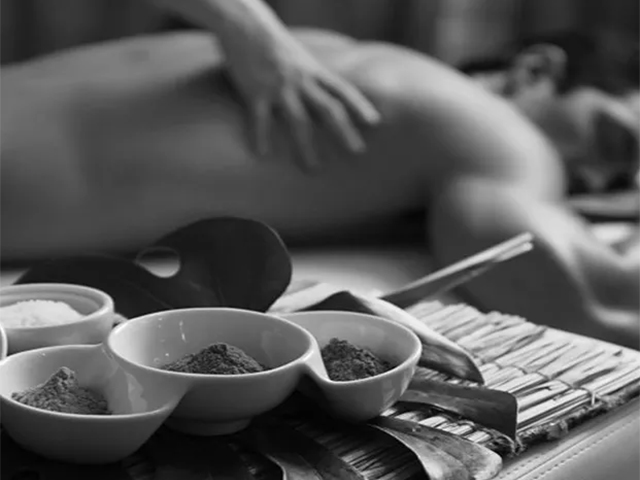 Hair, Massage, Nails, Makeup, Facials, Waxing,
Weddings, Body Treatments …And More!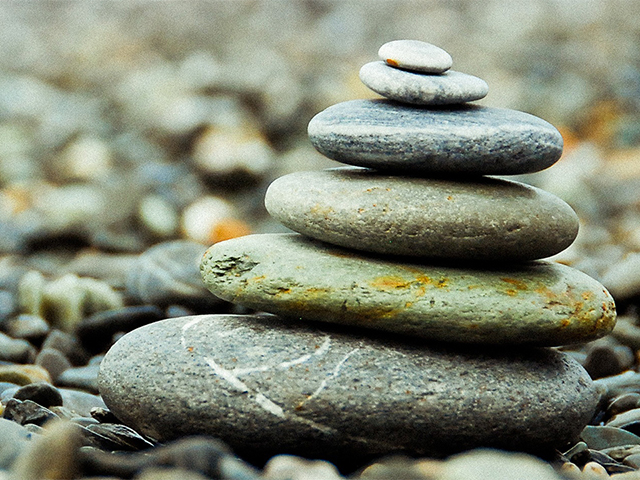 Facial Care, Body Care, Massage Therapy, Hair,
Waxing, Manicures & Pedicures …And More!
Pamper Yourself - Find A Spa Or Massage On Cape Cod By Region
Beach Plum Spa
The Dan'l Webster Inn
149 Main Street
Sandwich, MA
(508) 833-3211
Website
Cape Cod Spa/Massage
Bellezza Salon Medspa
221 Main Street
Falmouth, MA
(508) 299-8300
Website
Cape Cod Spa/Massage
Epiphany Skin Spa
68 Tupper Road
Sandwich, MA
(508) 833-7721
Website
Cape Cod Spa/Massage
Massage Envy
46 Market Street
Mashpee, MA
(508) 539-1900
Website
Cape Cod Spa/Massage
Pura Vida Spa & Salon
289 East Falmouth Hwy
East Falmouth, MA
(508) 495-9500
Website
Cape Cod Spa/Massage
Relax & Renew Day Spa
635 Route 28A
West Falmouth, MA
(508) 540-7775
Website
Cape Cod Spa/Massage
Summerfield Spa
800 Falmouth Road
Mashpee, MA
(508) 477-7255
Website
Cape Cod Spa/Massage
Beach Plum Spa
Cape Codder Resort
1225 Iyannough Road
Hyannis, MA
(508) 534-5501
Website
Cape Cod Spa/Massage
Bella Viva Spa Cape Cod
86 Cotuit Road
Marstons Mills, MA
(508) 737-5465
Website
Cape Cod Spa/Massage
Body Sense Day Spa
179 Barnstable Roa
Hyannis, MA
(508) 775-7546
Website
Cape Cod Spa/Massage
Brazilian Touch Salon and Day Spa
209 Main Street
Hyannis, MA
(508) 827-7397
Website
Cape Cod Spa/Massage
Cape Cod Center For Body & Soul
16 Sunset Pines Road
South Yarmouth, MA
(508) 760-5667
Website
Cape Cod Spa/Massage
Cape Cod Rescue Room
23 West Bay Road
Osterville, MA
(508) 418-4180
Website
Cape Cod Spa/Massage
Cape Cod Therapeutic Spa
Cape Cod Mall
793 Iyannough Road
Hyannis, MA
(508) 771-7077
Website
Cape Cod Spa/Massage
Massage Envy
1070 Iyannough Road
Unit 50
Hyannis, MA
(508) 790-3689
Website
Cape Cod Spa/Massage
Oasis Massage
292B Route 28
West Dennis, MA
(508) 280-4242
Website
Cape Cod Spa/Massage
Salon 6A & Spa
3180 Main Street
Barnstable, MA
(508) 362-8500
Website
Cape Cod Spa/Massage
Solstice Day Spa
408 Main Street
Hyannis, MA
(508) 775-7400
Website
Cape Cod Spa/Massage
Spa Bella
12 Iyannough Road
West Yarmouth, MA
(508) 280-3650
Website
Cape Cod Spa/Massage
The Spa at Sea Street
20A Sea Street
Hyannis, MA
(508) 775-4407
Website
Cape Cod Spa/Massage
Therapeutic Bodywork
10 Main Street
Cotuit, MA
(508) 428-1288
Website
Cape Cod Spa/Massage
Unique Salon and Spa
64 Enterprise Road #3
Hyannis, MA
(508) 827-4431
Website
Cape Cod Spa/Massage
Knead A Massage
1223 Main Street
Chatham, MA
(508) 737-0498
Website
Cape Cod Spa/Massage
Le Petite Day Spa Chatham
35 Cross Street
Chatham, MA
(508) 945-9909
Website
Cape Cod Spa/Massage
Sol Spa
212C Orleans Road
North Chatham, MA
(508) 945-8772
Website
Cape Cod Spa/Massage
Spa at Chatham Bars Inn
297 Shore Road
Chatham, MA
(800) 527-4884
Website
Cape Cod Spa/Massage
The E Spa
2342 Main Street
Brewster, MA
(508) 896-2340
Website
Cape Cod Spa/Massage
Blu Day Spa
306 Commercial Street
Provincetown, MA
(508) 487-5506
Website
Cape Cod Spa/Massage
Namaste Spa
14 Johnson Street
Provincetown, MA
(508) 487-4242
Website
Cape Cod Spa/Massage
Shui Spa
80 Bradford Street
Provincetown, MA
(508) 487-3583
Website
Cape Cod Spa/Massage
The Whalewalk Inn & Spa
220 Bridge Road
Eastham, MA
(508) 255-0617
Website
Cape Cod Spa/Massage
West End Salon & Spa
155 Commercial Street
Provincetown, MA
(508) 487-1872
Website
Cape Cod Spa/Massage
Mansion House on Martha's Vineyard
9 Main Street
Vineyard Haven, MA
(508) 693-2200
Website
Cape Cod Spa/Massage
Miss Mary Boutique Spa
20 Surveyors Lane
Suite 103
Vineyard Haven, MA
(508) 536-1505
Website
Cape Cod Spa/Massage
Relaxation Spa
21 North Water Street
Edgartown, MA
(508) 627-7823
Website
Cape Cod Spa/Massage
Revive by Sarka
11 Beach Street
Vineyard Haven, MA
(774) 521-6060
Website
Cape Cod Spa/Massage
Sea Spa Salon
Vineyard Square Hotel
17 Winter Street
Edgartown, MA
(508) 627-8953
Website
Cape Cod Spa/Massage
The Mod Spa
243 Edgartown Vineyard Haven Rd,
Edgartown, MA
(508) 939 4339
Website
Cape Cod Spa/Massage
Darya Salon & Spa
7 South Beach Street
Nantucket, MA
(508) 228-0550
Website
Cape Cod Spa/Massage
Emma Ross Hair & Beauty
19 North Beach Street
Nantucket, MA
(508) 228-0436
Website
Cape Cod Spa/Massage
Massage Nantucket
37 Old South Road
Building B
Nantucket, MA
(561) 309-6318
Website
Cape Cod Spa/Massage
R J Miller Salon & Spa
6 Amelia Drive
Nantucket, MA
(508) 228-3446
Website
Cape Cod Spa/Massage
Sisters' Salon & Spa
117 Pleasant Street
Nantucket, MA
(508) 228-7720
Website
Cape Cod Spa/Massage